In this area we share the videos, the PDF, the Instructions for how to build, rehearse and perform Steffan Soule's Golden Rule Tetra-Flexagon (GRTF).
Get the free and valuable PDF so you can Print your own here: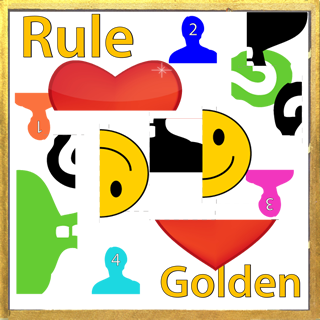 Tetra-Flexagon PDF Download
Get the written instructions PDF so you can read the step by step presentation here:

Tetra-Flexagon-Instructions PDF Download
Recommended for ages 10 or adults to read along with students age 5 to 14.
Below there are four videos, and the written instructions can be found in the posts associated with the videos.