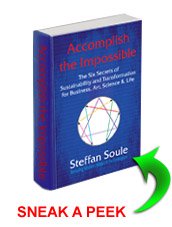 Accomplish The Impossible: The Six Secrets of Sustainability & Transformation
*– Available Now –* Through the power of the symbol known as the Enneagram, Steffan Soule unlocks a system for a new way of thinking that shows how to successfully master every important process. Based on the author's thirty years as a professional magician and student of hidden knowledge, he reveals – without smoke and mirrors – a clear pathway into the nature of transformation.
"Accomplish the Impossible" hands readers a timeless system for bringing together critical thinking with intuitive understanding of any business or personal process. Steffan Soule's system levels the playing field by allowing anyone to learn the laws of continuous process improvement and use them to transform any process they want. This book is now available from Amazon and other on-line stores.
Enneagram Area
Make and Store Enneagrams here online.
and here is John MacPherson's Enneagram and a link to get the PDF Download.
Book Reviews
"Steffan Soule has brought years of searching, study and experiment together in this lushly illustrated text, Accomplish the Impossible. In it, his years as a magician and as a student of Gurdjieff's teaching have blended together to produce a work which can be a significant help to all seekers. Covering nearly all aspects of life, he provides multiple illustrations of 'the process', the evolutionary steps that lead from initial conception through to completion. One of the most essential aspects of his presentation lies in his emphasis on the balanced integration of the lawful steps in any evolutional process and in his emphasis (which is also Gurdjieff's emphasis) on the constant motions inherent in the process. The enneagram (the NTS) is never static. The 'magic' contained in this book will repeatedly evoke the awe, delight and feeling of completion that is so essential to living a full life. Read it, with a sense of wonder!"
"'Accomplish the Impossible' is a practical guide to improving performance, based on fundamental ideas of how the world is organised and how we humans can act creatively within it. It is encouragingly down-to-earth, full of vivid examples, and the author's years of experience as a leading performer shows. Combining realism and imagination, it will enable people to visualise what they do before getting embroiled in activity so that they have a pattern to follow rather than just react to changing circumstances. Soule shows how to create such a pattern and keep ahead of the game. He writes sensibly and clearly without pushing the big ideas that lie behind the enneagram model, though they are there for those who want to look further. As he says, the enneagram is about how we can do things well, a wisdom accumulated over the ages of best practice."
"Symbols give us insight and the enneagram can help us develop penetrating vision. Soule's book simplifies the approach to understanding this ancient tool and leads us toward effective actions arising from wisdom and compassion."
"In the several decades I have worked with Gurdjieff's Enneagram symbol there has not been brought to my attention as clear and well-conceived a presentation of the Enneagram process as Steffan Soule gives us in his book, "Accomplish the Impossible." He shows us the vast potential of this process to expand our understanding of both our inner and our outer Universes."
"…a powerful, accessible book opening a path to sustainable transformation… [and] …the Process Enneagram to all of us to use as we Accomplish the Impossible."
2012-05-17
"Steffan Soule has opened up the mystery of how to use the enneagram to bring the reconciling force into everyday actions. This book is about teaching you how to apply universal principles to everything from common tasks to conflict resolution to the process of transforming education."
"The beauty of Steffan Soule's book, Accomplish the Impossible, is that he really sees the magic in the ideas of the enneagram, or as he calls it, the Nine Term Symbol.
For me, (and I assume for all those who have penetrated the depths of this symbol enough to have written about it) there was once an "ah-ha" moment, an epiphany, when we first cognized how the enneagram actually applied in our lives – when we saw in an unmistakable way that the symbol not only can accurately describe a process, but can mysteriously predict many aspects of which we were previously unaware.
Steffan does an admirable job making the magic of these ideas approachable, especially for those unfamiliar with the symbol and its applications. As such, it is a valuable workbook and an invitation to be initiated into the practical use of this previously secret knowledge."
"Steffan Soule's "Accomplish the Impossible" is an accessible and invaluable blueprint to unlocking and operationalizing the Enneagram, which he refers to as the "Nine Term Symbol". In so doing, he stands on the shoulders of the intellectual giants: G. I. Gurdjieff and J. G. Bennett. Gurdjieff introduced the symbol to the west, and ultimately "buried" it in his seminal book, "All and Everything" (1950); Bennett, who was Gurdjieff's student and perhaps most prolific exponent, "unburied" the Nine Term Symbol, (along with "unburying" the One through Eight Term Symbols!) in his epic work, the "The Dramatic Universe" (1966).
Soule admirably elucidates the ultimate usefulness of the Enneagram in that he shows us how to understand its practical application in our daily lives: In work, relationships and creativity, by perceiving reality, not necessarily how we might like it to be, but rather, how it actually is."
"I really enjoyed reading Accomplishing the Impossible. Your ability to take what most people consider 'secrets' and reveal them in an accessible way is something that would be incredibly valuable to any reader. Thank you for bringing this information forth.
Soule admirably elucidates the ultimate usefulness of the Enneagram in that he shows us how to understand its practical application in our daily lives: In work, relationships and creativity, by perceiving reality, not necessarily how we might like it to be, but rather, how it actually is."
"Curiosity drew me to Steffan's book. Intrigue kept me there. I am experiencing a deepening of understanding as I work with his suggestions."
"This book, fortunately, is not a pop-psychology book using the enneagram, but rather is based on the essential sacred meaning of the esoteric enneagram. It focusses on the process enneagram, and is the first book to simplify how to use the enneagram for transformation. Being a psychologist, I especially like the chapter on Self Improvement (page 177) because it shows the master pattern for observing a weakness and turning it into a new intention which leads to new choices and lasting change.."
"Probably the best book on application of the idea of GI Gurdjieff"
"Soule has a unique insightful take on the Enneagram, partiularly as it relates to a deep understanding of processes, as opposed to its use in psychology. This is a must read for anyone for its practical use in understanding the symbol that Gurdjieff unearthed."
Further Readings about the book Accomplish the Impossible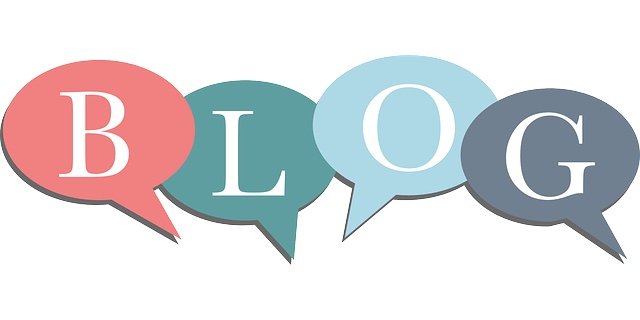 You are at the official blog connected with Steffan Soule's Accomplish The Impossible book. Here we have the full articles with the addition of comments, syndication and other built in blogger features. Click here for Magical Homes
See More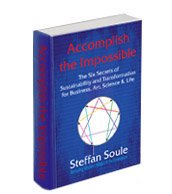 Accomplish The Impossible seeks to give teams quick and efficient solutions for perfecting the parts and pieces of their process while understanding and supporting the whole. We offer a mind-bending, perspective-changing, straight-to-the-point presentation and engaging materials for getting your team to new levels of productivity. In the first 20 minutes of interacting with our map for […]
See More