Subscribe here to the Golden Rule Magician In Depth Learning Series
Golden Rule Educational Magic Assembly and Golden Rule Magic Presentation (subscription how-to series)
Subscribe here to the Golden Rule Magician series by clicking on the Subscribe link or the series link on the above vimeo video for this series!
Golden Rule Magician Fun Supporting Activities
Golden Rule Magician Video Activities for Fun, Emotional Capacity and Community Building
Video Download: click here.

The Relentless Ribbons – another Golden Rule Magician Video Activity for:
Teachers & Instructors leading Golden Rule Games or Magical Experiences for groups of two or more students. Perfect for Leaders. Great for kids. Amazing and intelligent. Fun, simple, intriguing, ingenious.
Tap the image for our 7 page pdf with text & pictures: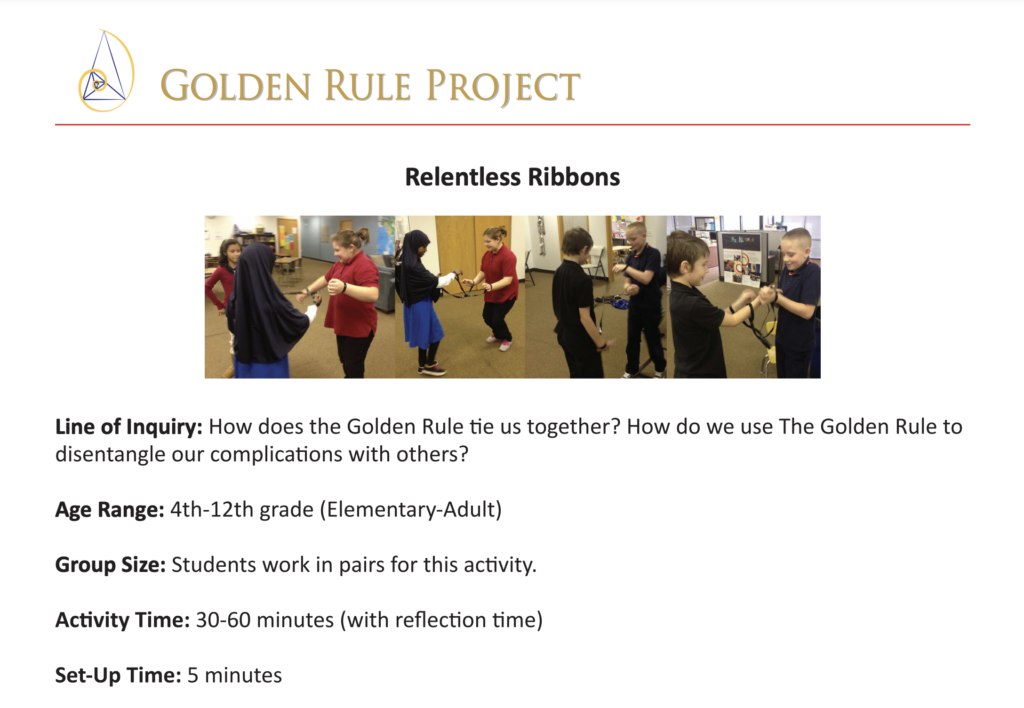 Click for PDF LINK
Be sure to get the
PDF
for the Relentless Ribbons. Click on the Pictures tab above the video.
Invitation to Present – Streaming of "Attention, Magic and the Golden Rule" – October 2021

How do we apply our attention to the Golden Rule to reduce "wrecking behavior" (bullying) and support "building behavior"? Find out during this fun and focused performance, and use our pre- and post-activities to bring the message into the classrooms and onto the playgrounds.
This school assembly program uses the arts to present ways for students to reduce, neutralize and even eliminate bullying by applying the universal principle called The Golden Rule.
See More
One of the reasons this assembly works for all ages, but even for Junior High School age audiences, is that we grab their attention at the outset with an original magic series using real lightning and lightbulbs that light up with no apparent visible means. Then Steffan causes one of the lightbulbs to levitate and […]
See More
Golden Rule Activities
…to support students experience of the material in the live presentation.
Golden Rule Performances
schedule of live presentations and parabola magazine: